Black eye coffee also called a double shot in the dark, is a coffee drink that is gaining in popularity, especially amongst students. It is a unique combination of coffee and espresso, which creates a drink with a high intensity of flavor, and more importantly extra caffeine.
Additionally, if you are sensitive to caffeine, we recommend avoiding this drink at all cost. But if you aren't, we recommend proceeding with caution. We'll tell you more about this highly potent coffee and its other variations, as well as how to make some for yourself if you dare
What is Black Eye Coffee?
A black eye coffee is a very simple drink. It's a cup of normal drip coffee, either iced or hot, with a double shot of espresso. The name is said to have come from the way the coffee looks when you add the shots in, but we think the name comes from the fact that this drink feels like a punch to the face. This thing will seriously wake you up, and it's obvious why.
A red-eye coffee or depth charge, which is a normal coffee with only a single shot of espresso added, can have anywhere from 250-400mg of caffeine in one cup.
So, you can imagine how much a black eye coffee has. And if you want to push your imagination even further, the idea of a green eye coffee, which is known as a dead-eye, also exists. This drink is coffee with a triple shot of espresso in it.
In terms of taste, the black eye coffee is definitely strong. However, it all depends on how you make. You can alter it to taste lighter or heavier, but at the end of the day, most people are in this for the caffeine kick.
How to Make Black Eye Coffee
If you think you're feeling up for the test, we have a recipe for you. Here's a simple black eye coffee recipe that you can make at home:
What you will need:
*Note: you do not have to use a specific coffee making method. In this article, we use a pour over for smooth flavor, however, you can make it whatever way you want to.
Instructions:
Part 1: Make the double shot of espresso.
You can make the espresso as strong or as weak as you would like to make it. You should have about 60mL of espresso in your espresso cup. Set it aside for now.
Part 2: Make the coffee.
Put water in kettle and heat till it's near boiling
Proceed to make your coffee via French press, pour over, etc.
Stir the coffee as you pour in the hot water to create a smooth consistency
Set it aside.
Part 3: Combine for the black eye.
Pour the double shot of espresso in the coffee. Add milk and sugar if you like.
Enjoy your brewed coffee!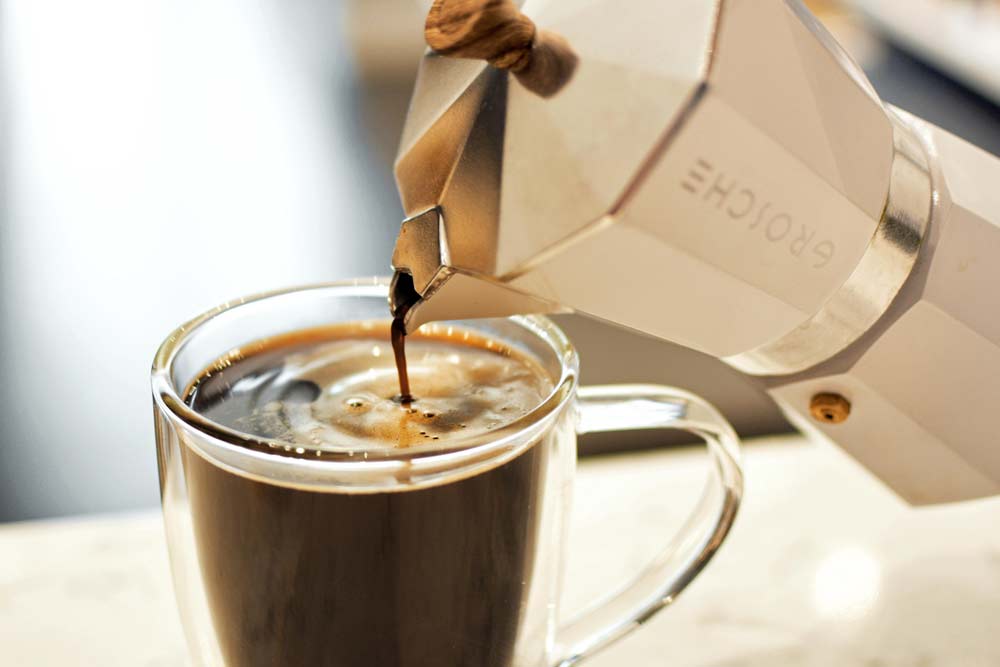 There you have it- a caffeine packaged black eye coffee. Let us know what you think in the comments below!
. . .
Instagram did not return a 200.