Vibrant and intensely aromatic Ethiopian coffee
The YIRGACHEFFE  Ethiopian coffee from GROSCHE is a 100% organic and Fairtrade Certified™ coffee. With very vibrant and strong aromatics, this 100% Arabica bean coffee has subtle fruity and earthy flavours. The YIRGACHEFFE ETHIOPIA is a single origin arabica coffee perfect for those who enjoy a more complex and flavourful cup of coffee. It's available as a medium roast & is perfect for giving your regular coffee an intense espresso-like aroma.
100% organic and Fairtrade Certified™
The YIRGACHEFFE ETHIOPIA is a responsibly grown coffee that is 100% organic providing you with a coffee plant that is pure, pesticide and herbicides free and full of flavour. The YIRGACHEFFE ETHIOPIA is also Fairtrade Certified™. Fairtrade coffee beans empowers small-scale farmers and provides them with better prices, decent working conditions and fair terms of trade.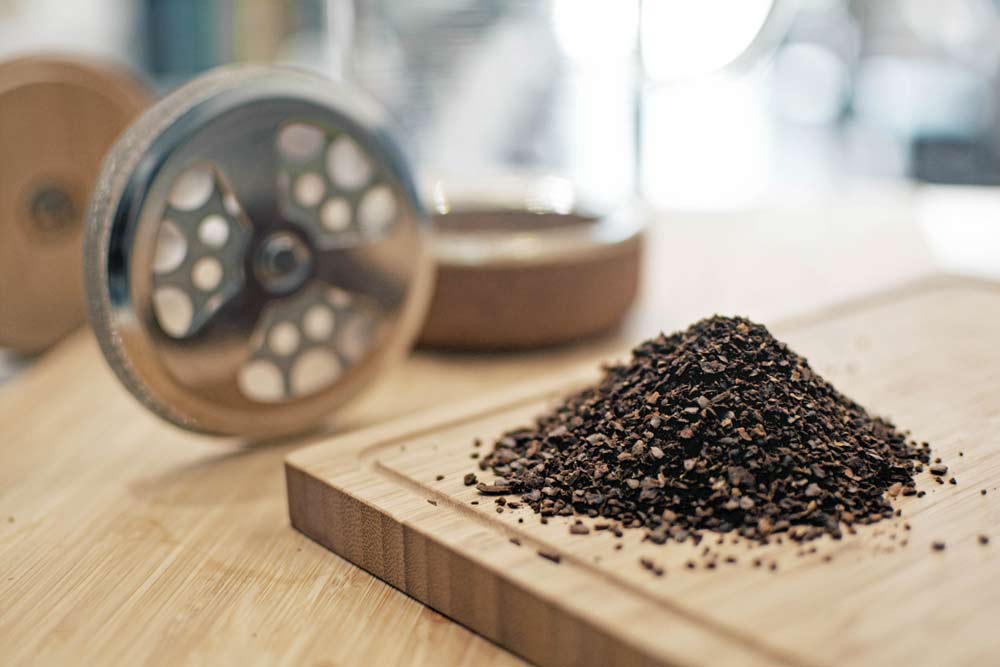 Grind Your Coffee Your Way
We offer you an opportunity to select the coffee grind that makes the most sense for you and your needs. We offer a variety of different grind options from whole bean, coarse grind, medium grind and fine grind.
If you are unsure of which grind to select we have made this super handy grind chart that breaks down all of the different types of grinds and what types of brewers they are optimal for.
Best practices recommend using a coarse to medium grind for french presses & pour over coffee makers. Fine grind is optimal for stovetop espresso makers. Whole bean coffee is perfect should you like to grind your coffee at home.
How to Store Coffee
Keeping your coffee properly stored is key to making sure that the coffee beans are kept as fresh as possible for longer. Most coffee aficionados recommend storing your coffee beans in an opaque, air-tight container. It isn't recommended to store your coffee beans in the freezer as this this creates moisture and alters the taste of the beans.
GROSCHE Safe Water Project
GROSCHE is a Social Enterprise and a certified B Corp on a mission to do good in the world. For every pound of coffee sold, GROSCHE creates 50+ days of safe drinking water for someone in need through the GROSCHE Safe Water Project.