Turbo milk frother to whip up thick and creamy foam in no time
The GROSCHE E-Z LATTE turbo milk frother is the most convenient way to make a thick, creamy froth. It's great for specialty coffees such as cappucinos, latte macchiatos, cafe latte or cafe au laits. Simply add a couple ounces of milk to a glass, insert the head of the frother, and flick the switch! The E-Z LATTE's powerful motor whips up the perfect froth in no time.
High-efficiency motor
What differentiates this from other electric milk frothers is the high efficiency motor. It does a great job of preparing the frothed milk and the battery lasts months and months, even with regular use. (Batteries not included.)
How to Change Batteries
STEP ONE
Slide back the battery cover to open the battery compartment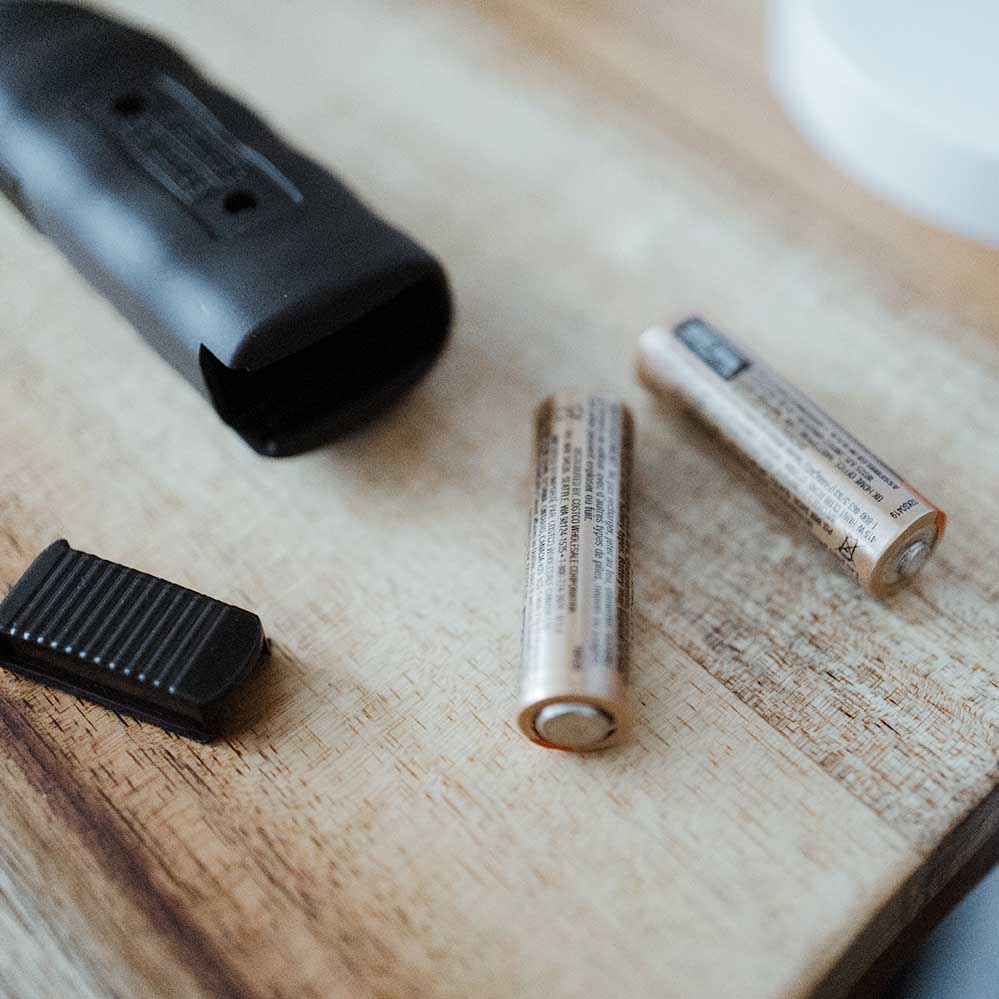 STEP TWO
Remove old batteries & insert 2 new AA batteries into the bottom
STEP THREE
Follow graphic on the side of the frother for battery install
STEP FOUR
Simply slide the battery compartment cover back on
Dream Pairing
The E-Z Frother is perfectly paired with the MILANO Stovetop Espresso Maker to bring the coffee shop feel right to your home. This coffee maker duo is sure to be a crowd pleaser all year round. 
Gone are the days when you would use your french press to froth your milk. The E-Z Frother is also the ideal kitchen tool for whipping up hot chocolate, cold milk, hot milk, cold foam and more!
Stainless steel frother
The milk frothing head is made entirely from high grade 18-8 stainless steel. This means it will never rust or impart a metallic flavor into your drink. To clean the frothing head, simply rinse it under hot water and use a soft sponge with a bit of detergent.
GROSCHE Safe Water Project
With your purchase of this product, GROSCHE is able to provide 50+ days of safe drinking water to someone in need. GROSCHE is a Social Enterprise and certified B Corp, which is the highest certification for businesses that share a mission to do good for the world.