Please note: Sale items are final sale. It cannot be returned, refunded or exchanged.
SCHOTT DURAN French press replacement beaker
A universal SCHOTT DURAN French press replacement beaker for all 1000 ml / 8 cup / 34 fl oz. French presses from GROSCHE and other major brands. The beaker consits of highest-quality SCHOTT DURAN® borosilicate glass. It is handmade in Germany, heatproof and dishwater-safe.
High quality borosilicate glass
When you're looking for a replacement beaker, you should choose one that is made with quality borosilicate glass.  This type of glass can resist very high temperatures and will also never cloud.
What brands does this beaker fit?
This French press replacement beaker fits all major brands with 1000 ml beakers. Whether you have a GROSCHE press, or from any another major brand, our beakers are made to a universal size chart that is followed by all major brands and the beaker should fit without issue. See different size options below.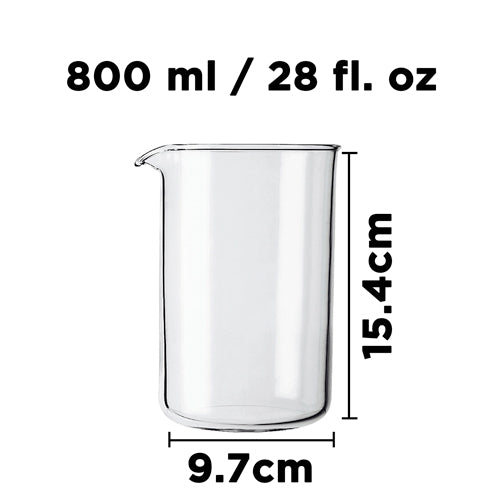 How to replace the glass beaker in your French press
When replacing glass beakers please use caution to ensure that the glass doesn't break. Although borosilicate glass is fairly strong for its weight, excess pressure could shatter and potentially injure someone. Try light pressure to move the beaker and wear gloves to protect your hands. Some cafetieres release the beakers easily, while others require some level of disassembly.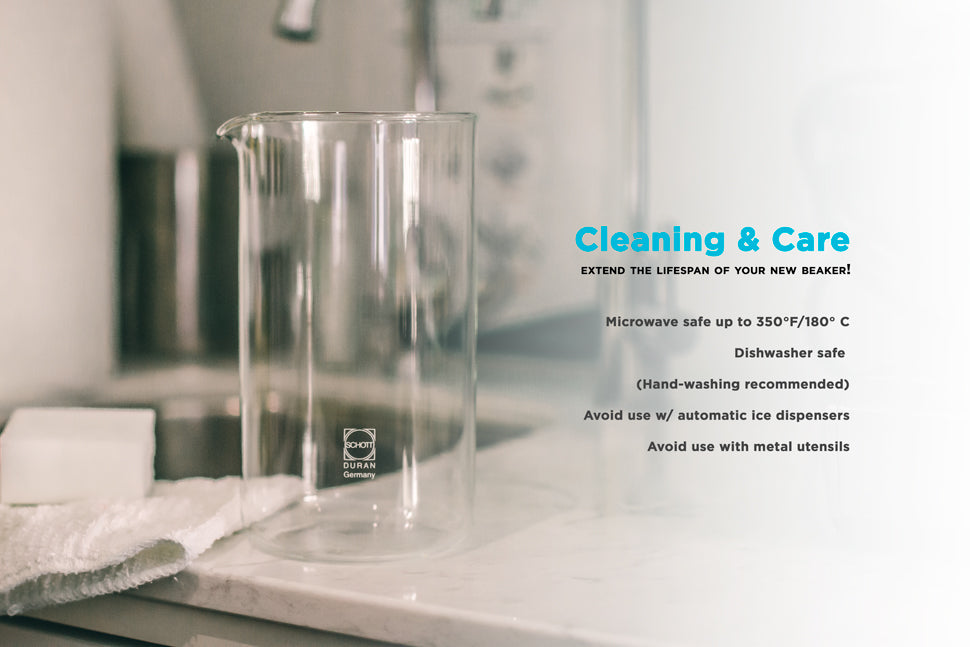 GROSCHE SAFE WATER PROJECT
For every product sold, GROSCHE provides 50+ days of safe drinking water for people in need through the GROSCHE Safe Water Project. GROSCHE is a Social Enterprise and a Certified B Corporation, which is the highest certification for businesses that are good for the world.