The MUNICH Tea Set with teapot warmer, double walled glasses & blooming tea!
If you're looking for a great introduction to GROSCHE tea products or a starter kit to start exploring your new found love for loose leaf tea, then you're in the right place! Each tea set includes a Munich infuser teapot with a 1250ml | 42 fl.oz capacity to make 3-4 large cups of tea! Also included is a Sahara teapot warmer with a tealight candle to get you started. This warmer will keep your tea warm if you want to save some for later! To make this even better, we've added in a set of matching double walled Fresno glass cups to bring the whole set together. The Munich tea set is also ideal for blooming teas when you remove the infuser, so we've also thrown in a 12 pack of Pomegranate blooming teas, that can re-steeped up to 3 times!
12 Assorted blooming teas are included in this flowering tea set
Blooming teas also make a wonderful gift for any tea lover. The artisans make each blooming tea bud one by one. They sew the leaves together into the shape of a tea ball and then package the tea ball in foil pouches to maintain their freshness. Each tea ball is completely natural and have layered pomegranate flavors to make delicious and refreshing cup. The canister included contains 12 varied blooming teas with different flowers.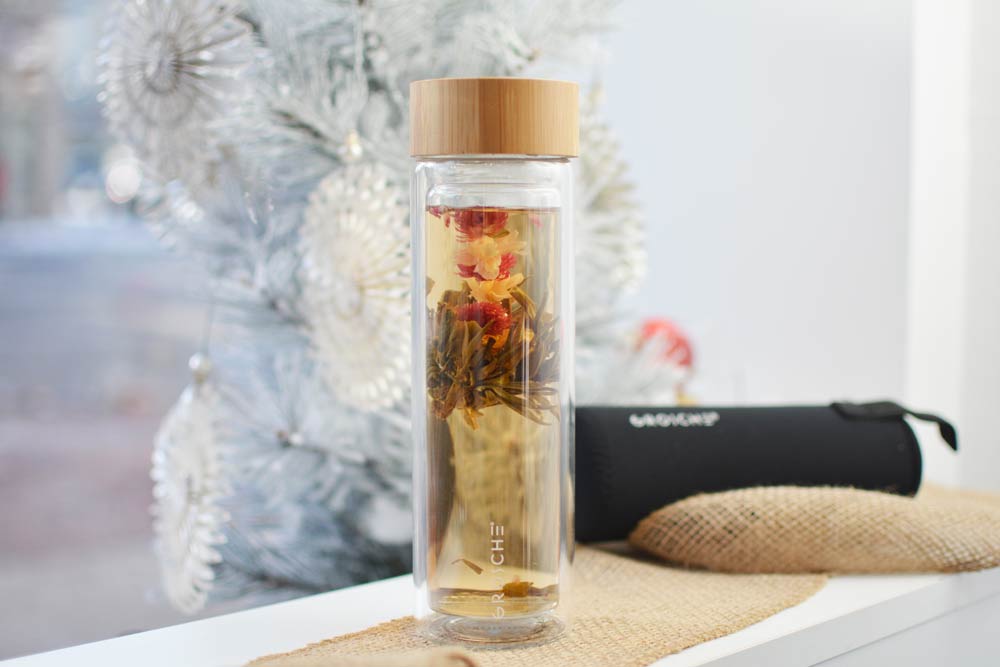 Easy to use, easy to clean
We love this MUNICH tea set because of its ease of use, but also how easy it is to clean. All glass pieces are dishwasher safe, however, we do recommend placing them on the top rack to extend their lifetime. We also highly recommend gently rinsing it out after every use with some soapy water to prevent any possible staining of the glass. Avoid using harsh metallic scouring pads or metal spoons with a glass teapot like the Munich, to keep it looking new every time you use it.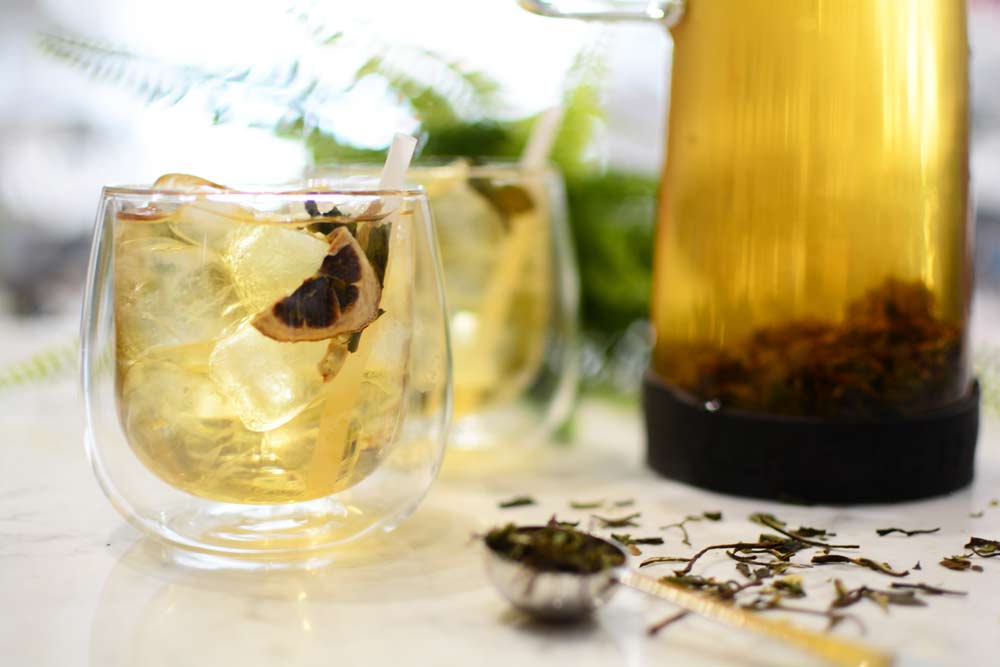 GROSCHE Safe Water Project
With your purchase of this tea set, GROSCHE is able to provide over 50 days of safe drinking water to a family in need. GROSCHE is also a certified B Corp, which is the highest certification for businesses that share a mission to do good for the world. #everycupfillsanother