Vacuum Insulated Stainless Steel Water Bottle
The BOP by GROSCHE is a double-walled vacuum insulated water bottle made with durable 18/8 stainless steel that will not break. The thermal technology is will keep your beverages hot for up to 12 hours and cold for up to 24 hours.  You can also use this insulated stainless steel water bottle for milk, juice, even tea or coffee. The BOP will hold 350 ml (11.8 fl. oz) of your drink of choice. We searched hard for the best water bottles for kids. When we didnt find one that was god enough, we designed our own. These are what we think are the best water bottles for kids.
Leak Proof Lid with Grip
The BOP has an 18/8 stainless steel lid with a silicone ring around the outside to make it easy for taking off and putting back on. So it is easy for anyone to open up to take a sip. The mouth of the vacuum insulated flask is the perfect opening for drinking water while on the go. The bottles exterior will be condensation free as the double walled stainless steel exterior prevents sweat from occurring.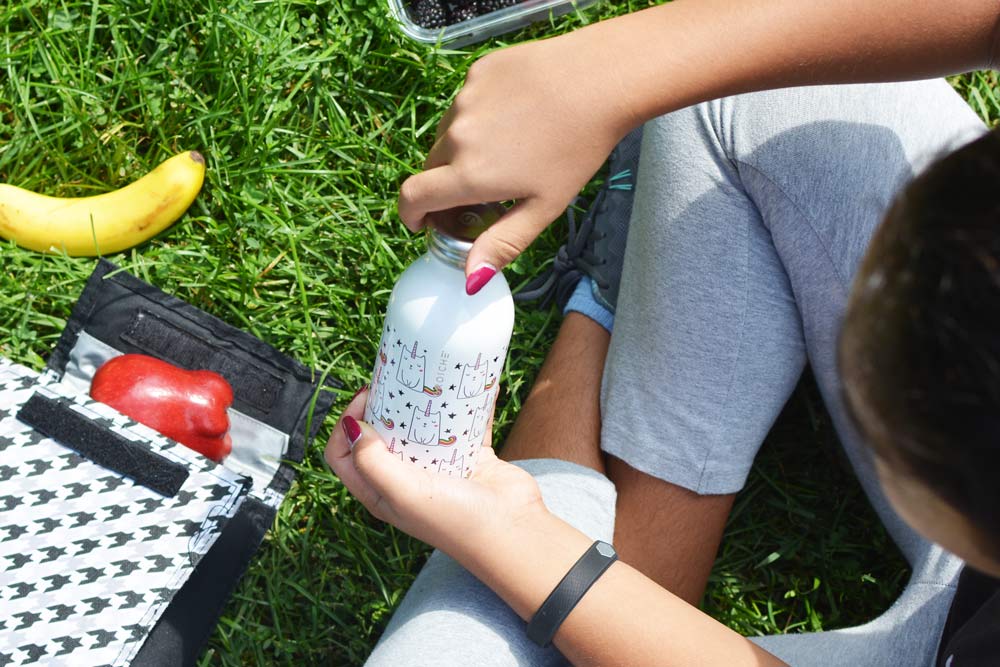 Eco-friendly Stainless Steel Vacuum Flask
Let's work together and help protect the environment, which means staying away from plastic water bottles! The BOP insulated stainless steel water bottle is the perfect solution for doing just that, not only is it BPA and lead-free, but it's reusable and does not leave a metallic taste in your mouth. What's better is that it will reduce plastic waste and will not break, unlike glass water bottles. Also, it convenient size allows it to fit in most cup holders and backpacks.
Designed by kids, for kids
We designed the BOP! series of bottles to be the best water bottles for kids with extensive input from our kids and their friends and parents too. We tested it in many different ways, from checking the fit for lunchboxes, backpacks, and even bike carriers. We had kids of different ages test our bottles until finally we came up with the BOP! This series of bottles that offer the top 10 features you need in a good water bottle for kids:
Portability. Small enough to fit in most kids school lunchboxes
Ideal capacity. Enough for a kid to satisfy thirst and easy to refill under a water cooler
Durability. High grade materials, built tough, can stand up to day to day use
Easy open lid for small hands
Easy to drink with a good sized opening for the lid
Cool designs that kids like. Even better, designed approved by kids.
High quality18/8 stainless steel materials for a safe and non toxic bottle
Free of coatings on the inner metal for food safety, BPA and BPS Free.
Vacuum insulation for excellent temperature stability
Reasonable price to make a high quality bottle affordable as well
These features make these the best water bottles for kids to take to school or in their daily activities.