Summer 2022 is guaranteed to be a hot one, so we've compiled summer drink ideas for summer that you HAVE to try.
Keep reading for recipes on delicious iced coffee, fantastic iced tea, refreshing infused water, tasty cold whipped coffee and mouthwatering watermelon sangria.
#1 Refreshing Caramel Iced Coffee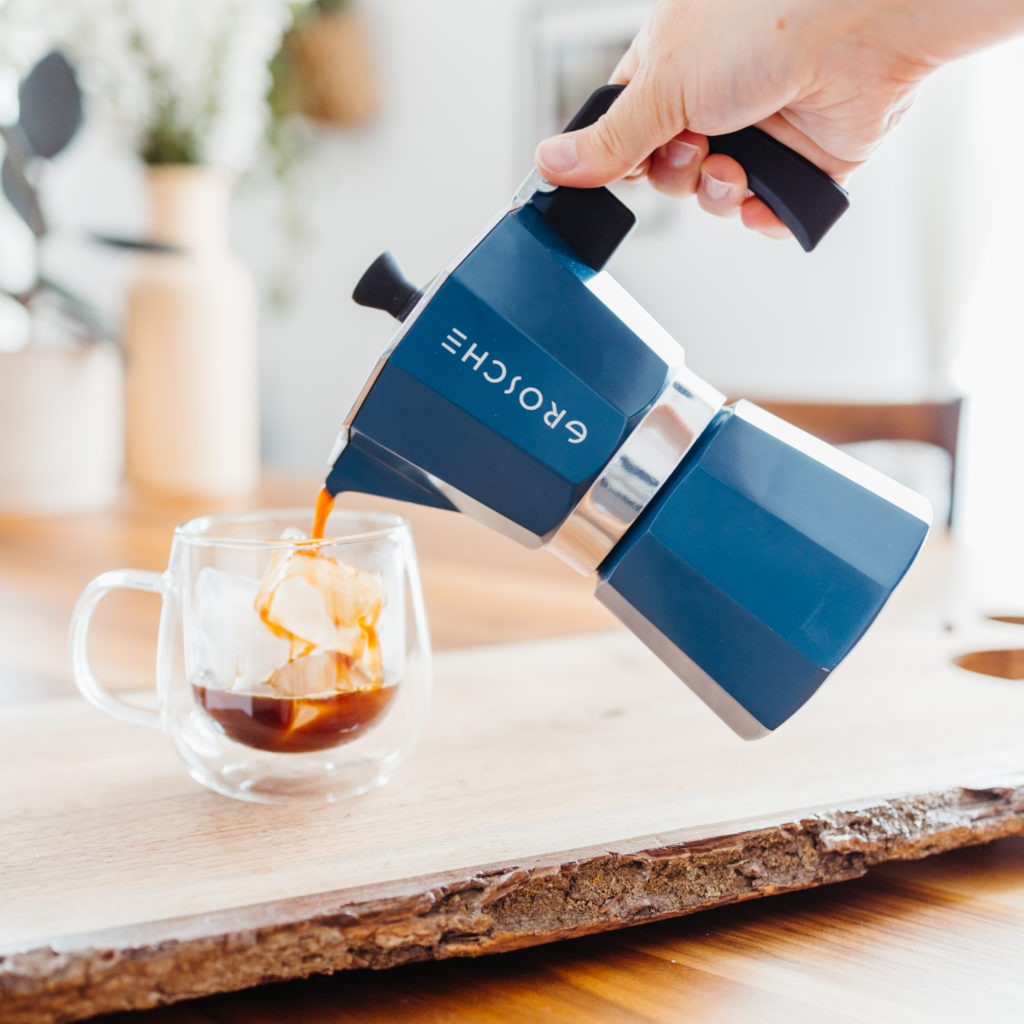 Looking for a caffeinated & cooling summer drink?
Look no further. Ice coffee is a staple for many so we have created an easy and fantastic homemade iced coffee recipe that is guaranteed to please. 
Are you more of a cold brew coffee type of person? We've got a great recipe for that here. 
Time: 5 minutes (plus espresso brew)
Ingredients You Will Need: 
Costa Rica Rainforest Coffee Beans – Fine Ground

6-8 Ice Cubes

¼ cup of Milk (or milk alternative)

1-2 teaspoons of granulated white sugar

Optional: 

Caramel Syrup

Whipped Cream
Recommended Products:
6 Cup MILANO Moka Pot

Cyprus

1 mixing glass
How to Make Homemade Iced Coffee:
Brew Coffee with Costa Rica Rainforest Coffee Beans. Unsure of how to brew in a moka pot? Check out our previous article on

How to Make Stovetop Espresso At Home Easily with a Moka Pot

. 

In a separate glass pour espresso and mix with 1-2 teaspoons of granulated white sugar. Stir well. 

In your glass add caramel syrup to the outside edge then enough ice cubes to cool the hot coffee down (we recommend at least 5 ice cubes). 

Pour your espresso and sugar mix into your glass containing ice cubes. Stir. 

Slowly pour your milk in. 

Top with whipped cream and caramel and serve straight away for the best flavor.
#2 Hibiscus Iced Tea with Green Tea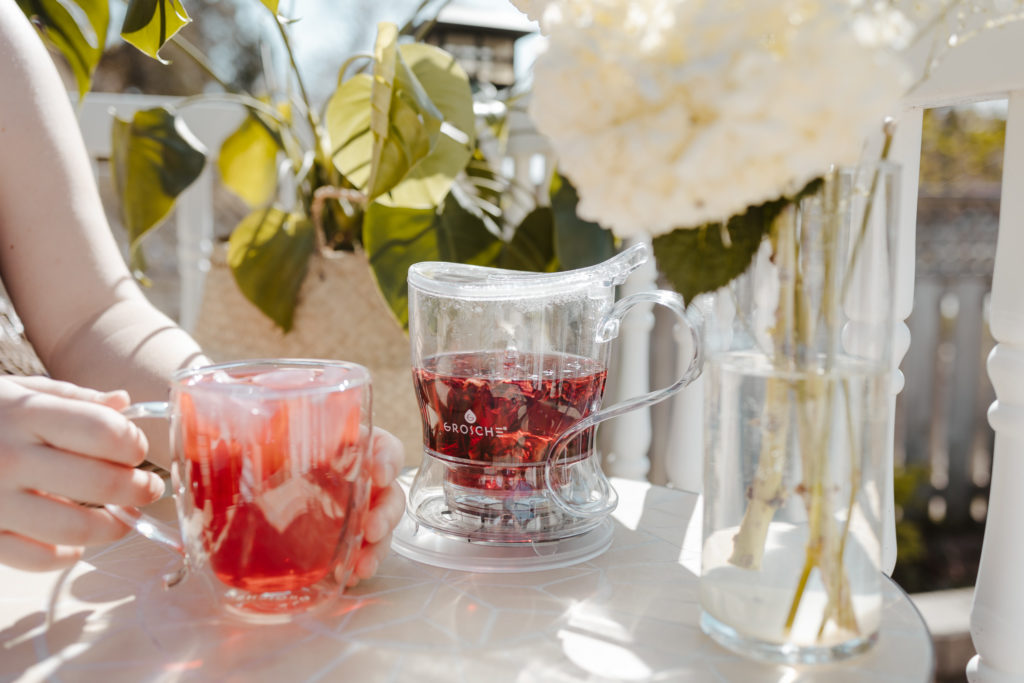 Interested in a healthy summer drink that is easy to make at home?
We've got your back. Here is a simple cold tea recipe that is sure to be a crowd pleaser! 
Customize it to your taste buds and leave us a comment below if you give it a try.
Time: 5 minute prep, 2 hour steep
Ingredients You Will Need: 
Herbal: Hibiscus Tea 1-2 teaspoons
Green Tea: Lemon Sunshine 2-3 teaspoons
Cold or room temperature water
5-6 iced cubes
Optional:
How to Make Hibiscus Ice Tea: 
Add 2 teaspoons of hibiscus tea and 3 teaspoons of lemon sunshine to the ABERDEEN. 
Add water to the ABERDEEN. 

Add 5-6 iced cubes to a cup of your choosing.

OPTIONAL: Add simple syrup or sugar for your desired sweetness. 

Use the ABERDEEN to pour cold coffee solution into your cup. 

Enjoy!
Note: Because this is a cold tea recipe its important to make sure to steep your tea in cold water for a minimum of two hours (though you can go up to 12), this helps the extraction process. 
#3 Cucumber Orange Infused Water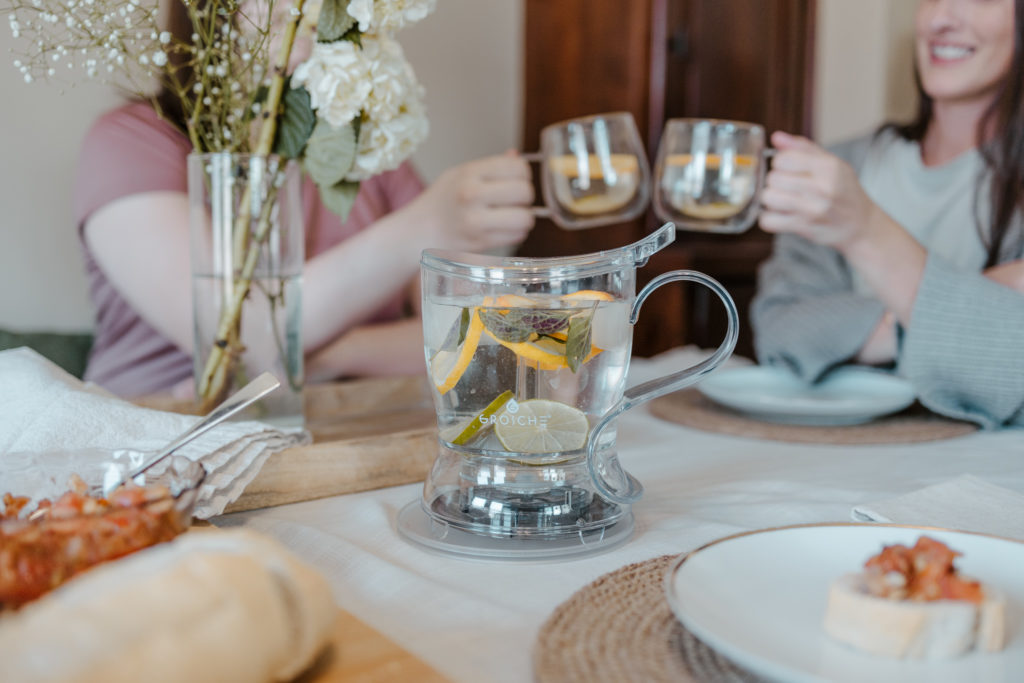 There are so many wonderful summer cooling drinks. A classic that never fails to impress is a nice cucumber infused water.
Why not take that recipe to another level by adding another summer fav? Orange!
Time: 5 minute prep, 1 ½ hour infuse
Ingredients you will need: 
½ a Cucumber

½ lemon 

3-4 Mint leaves

 ⅓ of an Orange
How to Make Cucumber Infused Water: 
Wash all of the fruits and vegetables. Slice cucumber, lemon and orange pieces into ¼-inch pieces. 

Add pieces to Aberdeen and set in the fridge. Allow at least 1 ½ hours while the fruit infuses (but no longer than 12). 

Add 1-2 ice cubes in a glass, pour in a serving glass, garnish with an orange slice and mint leaf if desired. 

Serve and enjoy!
#4 Cold Whipped Coffee
Do you remember the whipped coffee trend that went viral on tiktok last year?
We've created a cold version that  one of my personal favs. Tag us on Instagram if you give this summer drink a try!
Time: 5 minutes
Ingredients you will need: 
2 tablespoons of instant coffee mix

2 tablespoons of granulated sugar

3 tablespoons of boiling water

½ cup of milk

1 cup of iced cubes.
Recommended Products: 
E-Z Frother

Cyprus Mug

Marrakesh
How to Make Cold Whipped Coffee:
Add instant coffee mix and sugar to a mixing cup then add boiling water. 

Whisk together using an E-Z Frother for several minutes until mix has properly been combined and soft peaks form. 

In a serving glass add milk and ice. 

Slowly pour whipped coffee mix into a serving glass that contains milk and ice mixture.

Enjoy your cool summer drink!
#5 Watermelon Sangria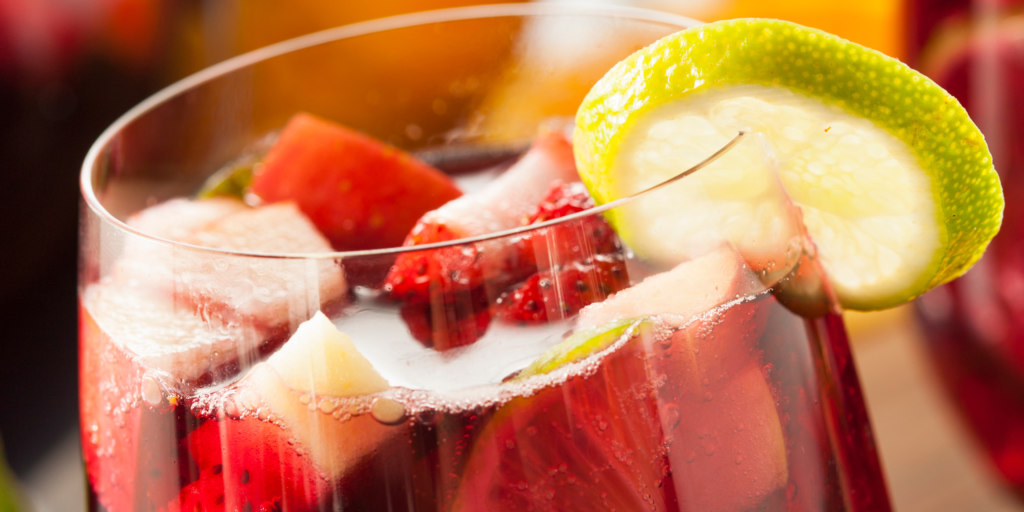 Some will argue that this is the best drink for the summer – sangria.
A refreshing & cooling drink is just want the doctor ordered and here is the recipe for our summer 2022 fav: Watermelon Sangria. This summer cocktail is sure to be a crowd pleaser!
Time: 10 minute prep, 2 hour chill
Ingredients you will need: 
1/2 a seedless watermelon midsize

1/2 lime and 1/2 lemon (or any citrus fruits you enjoy)

1/2 cup of strawberries
3 cups of boiling water
2 tbsp. of granulated sugar

2 cups of chilled white wine, rose or red wine. 
How to Make Watermelon Sangria:
Combine boiling water and sugar into pitcher. Stir until combined. 

Thoroughly clean the outside of watermelon, lime and strawberries.

Slice the watermelon into thick small cubes, cut lime and strawberries as you regularly would into slices.
Transfer chunks and slices into water/sugar pitcher. Leave behind a couple watermelon chunks for serving.

Add 2 cups of chilled white or rose. 

Let chill for at least two hours (the longer you let combination chill the better it will infuse). 

When ready to serve, add ice cubes (with left over watermelon slices) to glass and enjoy.
Interested in trying out other recipes?
Check out some of our previous blog articles: